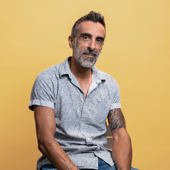 Frédéric Cerdan
VP of Technology & Engineering – Engineering
Being an Engineer in an empowered product team is not a purely technical role. 
In addition to your typical engineering challenges, you are a part of the product team and you participate on product decisions.
If that resonates like an evidence to you then you should/must apply and join our wonderful team.