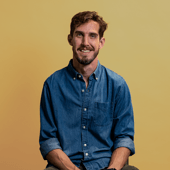 Marcos Morea
Head of People – People
Strongly driven by curiosity, I strive to contribute to scaling businesses by enabling people to bring the best out of them.

+10 years in People roles, from executive search to fast paced scaling startups, gave me the chance to meet and work with fantastic individuals and teams. 

Came to Barcelona for Messi (yeah, don't even mention it), stayed here for Amenitiz.
We are an ambitious team, committed to empower small property owners, the underdogs of the hospitality industry, to get control over their property and spend less time over their computer.

Join us in this exciting challenge!